Business Succession Planning
Developing a succession plan for your business is an important step towards a smooth transition, both for you and your successor owners. In addition, it will help ensure continuity of services and products, maximize the value of the business, and maintain your lifestyle in retirement. In addition, it will ensure that you don't lose your customers. In order to create a plan, you need to have a clear understanding of who will own the business, and identify those who will be responsible for the daily operations.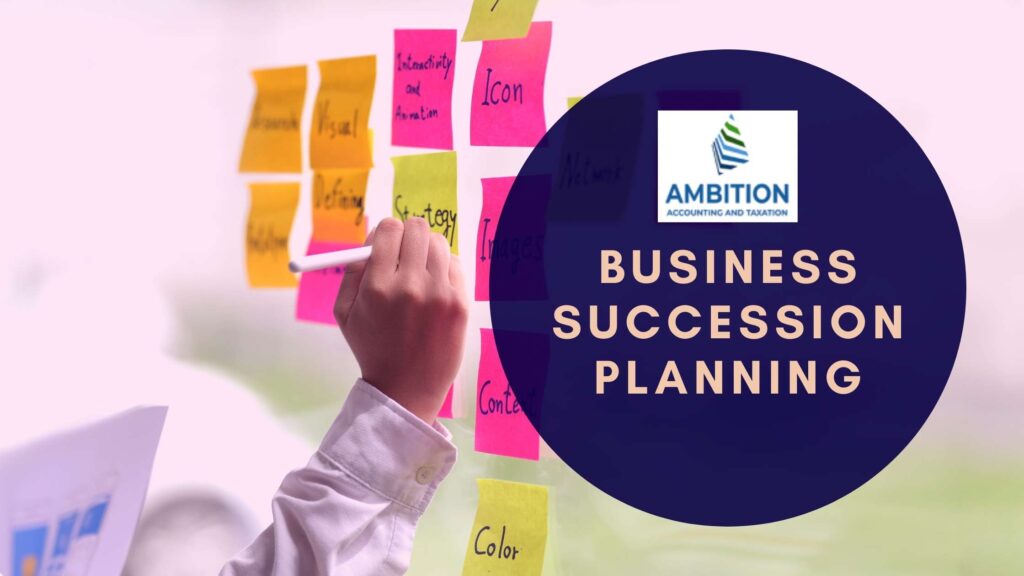 It's important to create a succession timeline, which includes specific dates. The checklist should also include a list of potential successors, their qualifications, and their strengths and weaknesses. After completing the checklist, you should have formalized SOPS, including training documentation and employee handbooks. The succession plan should also include details about how and when the business will be valued, as well as possible funding sources. It's important to note that this is a general guide, and is not meant to replace professional advice.
How Business Succession Planning Add Value to Your Business?
To help you with your succession plan, you can seek the assistance of an accounting firm from Lioverpool. A good accounting firm will have hundreds of years of experience helping business owners create such plans, and can help you determine the best exit strategy for your business. You can research local firms in your area and work with one of these firms.
Succession Planning Process
You can also involve older employees in the succession planning process. Involving them in succession planning can help them appreciate the larger picture. Using a service like Ambition Accounting will help you establish levels of employee engagement, and identify strategies to improve employee wellbeing, motivation, and productivity. When it comes to your employees, it's important to nurture your staff, and this means emphasizing training programs and stepping up promising employees into more senior positions.
A succession plan will help you manage the transition smoothly
Having a business succession plan is vital for the success of your company. By creating a plan for your succession, you'll ensure that your hard-earned work will be protected and continue to grow. Once you've passed away, it's time to transfer the business to the next generation. A succession plan will help you manage the transition smoothly. It will also help you maintain your family's financial stability. If you pass away suddenly, your successor can continue to run the company and continue to build it as if you had never left it.
For a Sole Propreitor
If you're a sole proprietor, you should consider getting a mentor to help you run the business. The Service Corps of Retired Entrepreneurs is a great resource for such a task. For small businesses, you may want to consider consulting a CPA or business attorney. The latter can help you with all of the legal details of succession planning. If your business is a small sole proprietor, you might even want to use a service of a local SBA-approved attorney.
Consider Your Family's Needs
When it comes to a succession plan, it's vital to consider your family's needs. Some families prefer to leave the business to their children, while others might prefer to pass the company to their own children. In either case, the best way to make sure your family is well-prepared for the transition is to set specific goals and make clear succession plans. For example, if you're planning to leave the business to your children, you should talk to your family members and discuss them.
Business to Transition
After choosing a succession plan for your business, you'll need to determine a date on which you want the business to transition. In most cases, this will be a pre-determined date, but in some cases, it will depend on the nature of your situation. Regardless of the circumstance, it's essential that you plan your business's transition smoothly. There are many benefits to doing succession planning. If your situation changes, your successor should be able to handle it without too much trouble.
Looking for a Business Succession Planning Services Provider in Liverpool, NSW?
If you are looking for business succession planning services in Prestons, Liverpool, Sydney, Hire Ambition Accounting for the best accounting, taxation & business succession planning.
Why Ambition Accounting?
Highly Professionals
Years of experience
Best experts at accounting & taxation
#1 Accounting consultant
Cost-Effective
Well known and reputed taxation company
Conclusion
There are a few things to consider before you start your succession plan. First, you'll need to determine how your business will be run in the future. If you're a sole proprietor, you might want to look into hiring a business succession planning service sprovider. If you're a small business owner, you might even want to consider consulting with a small business succession planning service sprovider. This can help you develop a detailed succession plan for your company.