Ambition Accounting offers a comprehensive range of services to our all our clients. We are an accounting firm based in Sydney, Australia serving clients in Australia.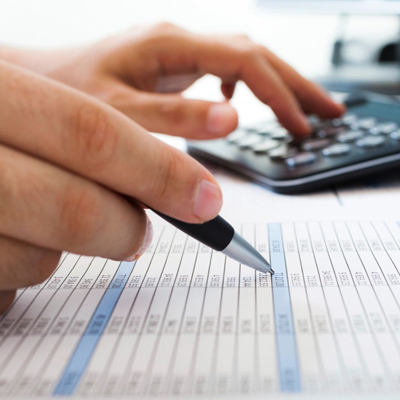 We view our role in the financial reporting process as a chance to provide constructive solutions for maximising your company's profitability and efficiency. We provide financial reporting on different degrees of assurance.
Audits and reviews differ significantly in the type of assurance they provide. These engagements are generally commissioned by financial institutions or their owners. While audits and compilations serve the same purpose, they are quite different in their objectives. Review reports are generally written in a less formal manner than compilations and are generally intended to serve as useful guides for managers and investors. In addition to the main differences, there are also a number of common characteristics that can be shared across the two types of engagements.
While audits are the most expensive, they require much less training than compilations. For that reason, compilations are typically the best choice for small to medium non-public entities. Although reviews are not as thorough as audits, they do provide some assurance about the accuracy of financial statements. A qualified accountant can perform any of these services, but they need to have specialized training and experience in these fields. The degree of assurance provided by audits and compilations varies greatly.
While audits are usually considered the most thorough type of analysis, compilations may be the cheapest. However, the amount of time required is far less than that required for an audit. Depending on the complexity of the audit and compilation, the cost may vary widely. The difference between an audit and a compilation can make a significant difference in the decision-making process. It is important to note that audits and compilations differ in their scope, but the similarities are similar. The latter is generally used for smaller businesses, while reviews are more comprehensive and are more affordable.
The purpose of a review is to ensure that the numbers are reasonable and consistent with the rules of GAAP. The audit, on the other hand, is more detailed and has a limited assurance of compliance. It is used when unexpected results occur or a certain amount of material change is identified. The purpose of a review is to inform management of any material modifications that may have occurred after the audit. The accountant performs an audit for a client that is attempting to prepare GAAP-compliant financial statements.
A review is a process that is performed by an auditor. In contrast, a compilation does not involve an audit. A review is a report that presents management's representation of the company's financial information. A review is not an audit, but it does provide limited assurance. A full audit will give the highest level of assurance to the management. But it does not have this level of assurance. The objective of a review is to present the management's representation of the company's finances.
A compilation is not an audit. It is an independent assessment of the financial statements of a nonprofit. The purpose of a review is to identify obvious errors, while a compilation is an examination of a nonprofit's records. A compilation is not an audit. An independent review of the financial records is an independent audit. The scope of a review varies from quarter to quarter. The auditor is the one who assesses the records for accuracy and consistency.
We provide professional and ethical accounting and taxation services. We can assist you with refining your needs and develop an accounting or tax plan solution for your personal or business finances going forward.
Call us to discuss about your Accounting and Taxation Needs.