Payroll management services
Payroll management services are an excellent way to streamline the process of paying employees. While many businesses pay their employees monthly, bi-monthly, and weekly, this often leads to confusion and duplicate procedures. Aligning pay periods is a great way to avoid confusion and ensure timely payments. It is also helpful for employees to know when they can expect their paychecks. Additionally, not paying your employees on time can lead to fines and penalties from the government.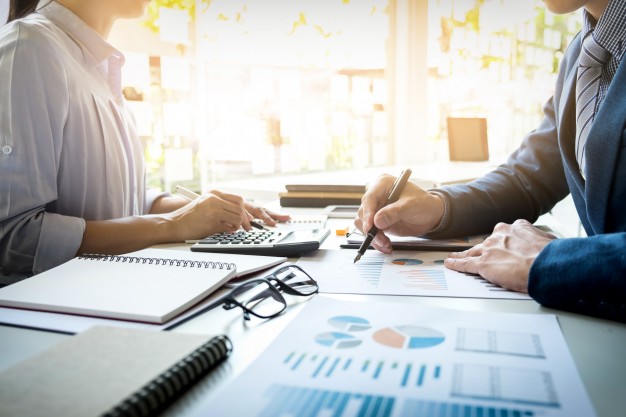 Payroll administration can be complex and stressful, and the task can be overwhelming. The regulatory environment can be complicated, especially when hiring new workers. A third-party payroll company can handle any hiccups and ensure that employees are paid on time and accurately. Although most business owners are not able to keep up with compliance regulations, hiring a payroll management service provider can help them avoid unnecessary fines. In addition to increasing your efficiency, payroll administration services also help your business avoid costly fines.
Advantages of Outsourcing Payroll Management Services
Least Cost
Payroll management services may cost more than you'd expect, but they can save you a significant amount of time compared to manual processes. When you choose a payroll management service provider, you'll be able to benefit from dependable customer support and a lower risk of mistakes. A good company will also provide regular updates and alert you to any material changes. It's a great idea to consider this option before you commit to a single provider.
Ideal Option for Any Size Company
Outsourcing payroll management services can be an ideal option for companies of any size. Outsourcing payroll to a third party ensures your employees get the right salaries every week and keep your finances on track. Outsourcing your payroll to a third party is a cost-effective solution. A professional team of experts will ensure that your employees receive a fair wage. By outsourcing this function to a payroll service provider, you won't have to worry about your company's finances.
Based on the Number of the Employees
When you outsource payroll management, you don't have to worry about the cost of the service. You can get a quote based on the number of employees and the frequency of payroll. Compare each provider's price based on the type of service and the amount of time it will save. In addition, outsourcing your payroll will allow you to focus on other aspects of your business. You'll also be able to benefit from customer support from experts who are knowledgeable in your field.
Save Time
Using payroll management services will save you time and money. It can eliminate the stress of managing the payroll department. Your payroll should be accurate and run smoothly, and your staff will thank you for it. A reliable payroll service provider will ensure that your employees are paid on time and will get paid on time. In addition to saving you money, you will also avoid penalties and fines. You won't have to worry about the rules and regulations of payroll management.
Crucial to the Success
Payroll management services are crucial to the success of your business. These professionals have the expertise to ensure that your company's payroll is correctly done on time. A payroll department that does everything properly will make a huge difference in your employees' morale. In addition to their knowledge, these experts also have the resources to protect the data of their clients. They can also help you reduce your costs by implementing payroll software that uses the latest security and privacy technologies.
Handling the Finances to Third Party
When you hire a payroll management service, you are shifting the responsibility of handling the finances of your employees to a third party. This will save you a lot of time and money by freeing up your time to concentrate on your core business. When it comes to ensuring compliance with statutory requirements, a payroll service provider will follow these laws and ensure that you don't miss any deadlines. This way, you can focus on your business instead of managing your finances.
Conclusion
Payroll management is an important function of a business. It helps ensure that employees are paid on time and that taxes are correctly filed. It is also necessary to be aware of tax laws and be aware of your company's compliance with them. A payroll service company can help you with these tasks and save you time and money. You can focus on the core business while outsourcers take care of everything else. So, don't delay your time and effort!