Tax Agent in Liverpool NSW
Tax agents in Liverpool are the ideal choice for people who want to avoid the hassle of filing their own taxes. These professionals have years of experience and can help you in every area of accounting. These professionals can also help you keep your business' finances under control. These specialists are able to provide you with an array of specialty services that can help you grow your business and save you a lot of money. They will also guide you on how to prepare your income tax returns and ensure that you pay the least amount of tax possible.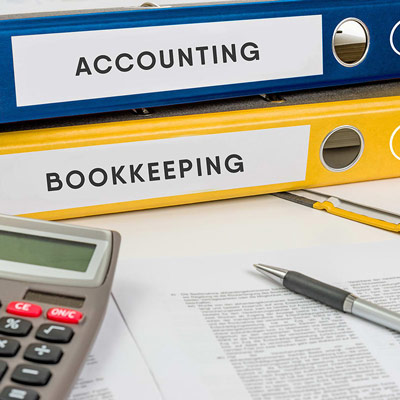 In Liverpool, there are many tax agents who can help you with your tax filing. There are various types of tax preparation services. The most common ones include personal and business financial planning, GST, bookkeeping, and payroll. In Liverpool, there are several tax accountants. All of them offer their clients the best services. These accountants also provide financial services such as debt management and personal finance. They are registered tax agents and can prepare your returns for you.
Ambition Accounting: The #1 Tax Agent in Liverpool, NSW
In Liverpool, the Ambition Accounting & Taxation and Financial Services is a full-service CPA accounting firm. They provide a variety of services, including GST, bookkeeping, payroll, and SMSF. In addition to tax preparation, they also offer a range of financial services, including debt management, financial planning, and business advisory. This company caters to small and medium-sized businesses. It is a registered tax agent, and lodges more than 2,500 tax returns each year.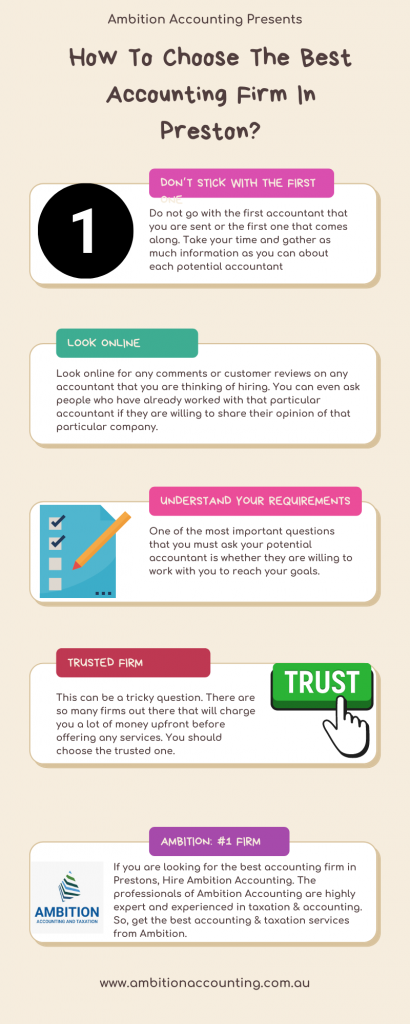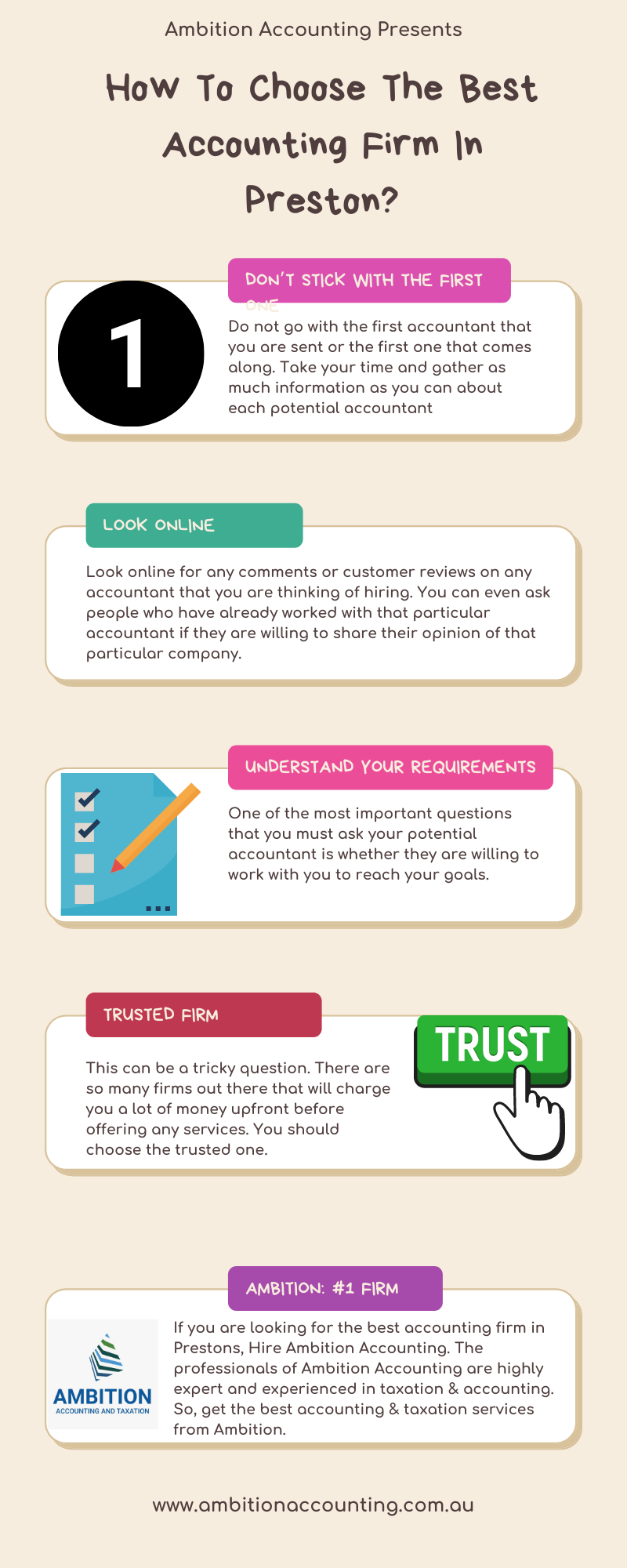 Ambition provides financial Services in Liverpool is a full-service CPA accounting firm. They offer a range of professional services, including business advisory services, tax planning, GST, SMSF services, and referrals for personal financial planners. Also, they have offices in the city of Sydney and serve clients from small to medium-sized enterprises. They are dedicated to providing their clients with the best possible service. This company is a great choice for those who want to hire a tax agent in Liverpool.
Looking for an Accountant/Tax Agent in Prestons, Liverpool, NSW?
If you are in need of accountants in Liverpool, South Sydney, look no further than Ambition Taxation Services. Their team of public accountants and registered tax agents have years of experience helping clients protect their assets, as well as implementing tax minimization strategies that can reduce your overall costs. From auditing your financial statements to preparing your tax returns, they can help you. From their convenient location in Liverpool, they are easily accessible by phone and email.
Why Ambition Accounting for Taxation Services?
With licensed professionals specializing in all areas of accounting and taxation, Ambition Accounting, Liverpool, is dedicated to providing excellent service to individuals and businesses. Their team provides a wide range of accounting services to individuals, small businesses, and large corporations. The firm's team of professionals is dedicated to providing outstanding service, professionalism, and expertise. They will ensure that your taxes are prepared accurately and efficiently, and will answer any questions you have.
So,
If you are looking for a tax professional in Liverpool, NSW,  Ambition Accounting is the firm for you. The firm is committed to providing
excellent service to every client.
They strive to make the entire process of tax preparation as easy as possible.
Their team of professional accountants is dedicated to providing excellent service in a timely manner.
They also offer sales tax services. The business is dedicated to meeting your needs.
In addition
to offer exceptional service, Ambition Accounting also offers affordable tax planning services. A licensed CPA is the best person to handle your taxes and prepare your income taxes. A professional CPA can help you navigate the complex world of taxes. If you have a complicated income or complex business structure, you'll need a professional with years of experience. If you're a small business owner, it's worth hiring a professional to help you with your taxes.
A certified public accountant will not only help you with your taxes but will also help you plan ahead for future financial security. A licensed CPA can help you prepare your taxes for you and your business. The process can be stressful, and it is best to let a professional deal with this. By hiring a CPA, you can be confident that you'll be in good hands. The service they provide will ensure that you get the best tax advice.
Conclusion
A professional tax service provider is your best choice for tax planning. If you're a small business owner, a licensed CPA can assist you with your taxes in any state. These professionals can help you understand your options and make informed decisions. It's a very important decision to hire a licensed professional in this field. They will be able to help you with your income taxation and help you plan accordingly. So, don't worry – you've come to the right place!