Business Succession Planning
Business Succession Planning (BSP) is vital for those who have succeeded in business and who want to continue the same course. Business success depends on the ability to plan, implement and control natural disasters, market changes, and tax laws. BSP provides the necessary tools to help you succeed in your company. There are different types of  Succession Planning services and each offers its own advantages. Some of the services are self-acting; while some require consulting with an expert. A consultant can help you to decide what best suits your company, your needs, and how much it will cost you.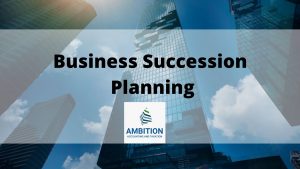 Why Do You Need BSP Consultancy Services?
To Be Successful
This is vital for those who lead successful companies and organizations. Proper planning takes a minimum of 3 years to achieve success. This Planning services also include an affordable and convenient way to complete your succession planning in less time. Good planning services can offer a smooth transition and an easy exit to all those who have worked with you and helped you become the success that you are today. Continuity in your proper planning helps your business to grow and prosper.
Seamless Transition
Your Business Succession Planning service can assist you with a seamless transition from your ownership of the business to a new family member or to yourself. This service should assist you with the management of any transition in your succession plan to make sure that there are no gaps in your projected business future. The planning process begins with a comprehensive search for all family interests and possible locations where they may be viable. Once the location has been confirmed, a Succession Planning service can create a draft family business plan to outline the services and growth areas of the business and your plans for business succession.
Smooth & Successful Transition
The draft business succession plan can then be presented to the family members and their representation to the other stakeholders in the business. You will want to be as forthcoming as possible in communicating your expectations and desires so that there are no misunderstandings or unknowns that could create complications in the smooth transition. Your overall business plan is key to the smooth transition and the successful management of any transition. It is important to share the business goals and objectives, the methods by which these goals and objectives are achieved, the management strategies and expectations, and the plans for continuing business support with each Business Succession Planning service that is undertaken.
Explore their Other Options
As soon as possible after determining the overall direction and purpose for the business, most Business Succession Planning services begin the transition plan for succession. They work with each individual business owners' representatives to explore their options for the exit, options to retain key staff members, and ways to minimize the impact of abrupt exit on the business owners' families. In some cases, it may be necessary to take the difficult steps of an unexpected exit, but professional Business Succession Planning services can help you to minimize the financial and employment impact of an exit. If, on the other hand, the unexpected exit occurs after your Business Succession Planning services have provided you with a Business Succession Planning strategic plan, your organization can move forward even more smoothly.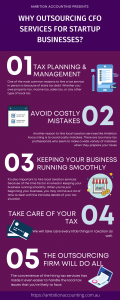 Factors to Consider While Business Succession Planning
When developing a Business Planning service, the consultant will consider several factors, including an exit strategy, to make an appropriate recommendation. These may include retaining key employees, selling assets, or closing the business to the survivor. Developing an exit strategy in advance can avoid unanticipated problems that could impact the smooth transition to the next level. It can also help the surviving owner make the transition easier. An effective exit strategy should include a decision that is strategically sound, economically viable, and socially responsible. This will ensure the continuity of key personnel, support resources, and the continuity of the company's reputation in the industry.
Benefits of BSP!
BSP services help to guide through the succession process by providing assistance at every step along the way.
The early identification of the succession plan and its completion identifies the direction for the company throughout the succession planning process.
BSP services are available to companies of all sizes.
They can be used to help address specific issues or they may provide a complete strategic vision for the organization.
BSP can help organizations effectively address exit planning, including financial and personnel issues; this includes finding qualified, capable leaders to take over the reins of the business.
Hire Ambition Accounting for the Best BSP Services in Sydney
Ambition Accounting is a very well-known and reputed accounting and taxation firm in western Sydney. Hire ambition accounting for their good services.
Conclusion
The Business Succession Planning services are not limited to large family businesses. Small, family-owned operations that experience unexpected tragedies such as a death or illness can benefit from BSP services as well. When a business owner passes away, his/her employees may face an immediate and difficult transition to new management. Also, Business Succession Planning services can help to facilitate this transition by ensuring that appropriate arrangements are made for the transition of key personnel, including any that are family members.