Payroll Management Services for SME Business
Payroll processing is a critical business process that requires proper processing. This process is complex and mistakes can have serious consequences. Most SMEs outsource payroll processing to a third party or use spreadsheets to keep track of employee details. These methods are error-prone and can negatively affect the morale and productivity of employees. With so much at stake, the best course of action is to hire a professional payroll management service provider. However, there are a number of benefits to hiring a third-party company.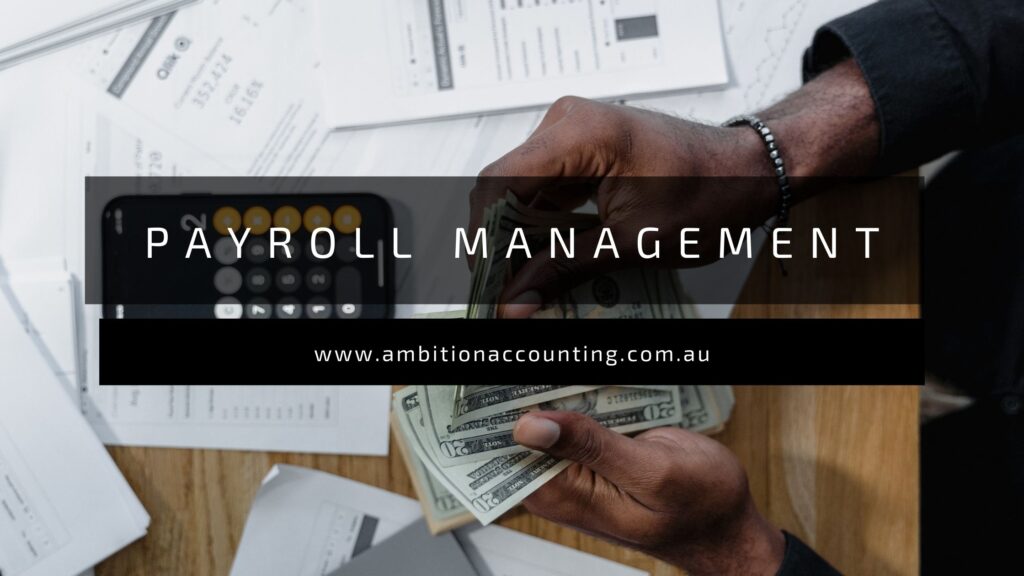 In addition to providing reliable and accurate payroll processing, professional human resource companies also offer payroll processing services. Hiring a third party will free up your time and money to focus on your core business. These services will ensure that you comply with all the tax laws and regulations. These companies are experienced in preparing and processing payroll for businesses. To get started, simply fill out the form below. A Professional Human Resource Company can help you with all aspects of this process.
How do Payroll Management Services add Value to Your Business?
Save time and money
A payroll management service can save you a lot of time and money. These professionals can process your payroll by ensuring that you are paying your employees on time. The process will be faster, more accurate, and more efficient if you're using a payroll management service. Furthermore, you'll have more time to focus on your core business. By outsourcing your payroll processing, you'll be able to focus on the growth of your company.
Complicated Payroll Obligations
Outsourcing payroll can also save you money. Many businesses find this to be an ideal solution to their complicated payroll obligations. By hiring a payroll management service, you will save on the time and resources that would otherwise be spent on processing their employees' compensation. Outsourcing this process will also allow you to focus on other important aspects of your business. A quality provider will have experience in working with businesses in all sectors, including the public sector. This will help you save money in the long run.
Filter Employees Based on their Wages and Promotions
A payroll system will allow you to filter employees based on their wages and promotions. A payroll system will also help you avoid delays in payment and ensure that your employees are paid on time every month. The best payroll services will also provide alerts on material changes that will help you avoid costly errors. You'll be able to save time on processing your employees' salaries and avoid financial fraud. And if you're looking for a payroll service, look no further!
Affordable Payroll Management Services
Outsourcing payroll can save your business time and money. Outsourcing payroll can help you save money because it can eliminate the need to hire a third party. A good provider will be able to handle all the necessary details and files for you, including the statutory returns and all the data related to employees. This will allow you to concentrate on your business and not worry about the complexities and risks of managing your employees' salaries. With the right company, you can save time and money by focusing on other things that need to be done.
Free Up Your Time
When it comes to outsourcing payroll, the benefits are endless. Outsourcing your payroll to a third party will free up your time and money, and your employees' salaries will be distributed in a timely manner. Outsourcing payroll also eliminates the need for HR professionals to monitor payroll and ensure compliance. Your accountant will be able to keep a closer eye on your finances and ensure that your employees are paid on time. In other words, outsourcing payroll means you can focus on your business.
Understand Your Business' Payroll Requirements
It is essential to understand your business' payroll requirements. Inaccurate records can result in penalties and even hefty fines. By using a payroll management service, you will avoid this hassle and ensure the accuracy of your company's records. Besides, you'll save time and money by not having to worry about your employees' paychecks. Instead, you'll be able to focus on growing your business. So, outsource your payroll to a professional!
Conclusion
Outsourcing your payroll can also save you a great deal of time. Unlike most small businesses, most payroll management companies will take care of these administrative tasks for you. This will help you focus on your business and avoid any penalties or fines. You will also be able to focus on your core competency. You won't have to worry about keeping track of all the details. Outsourcing your payroll will save you more time and money in the long run.